Have you ever put your iPod in just as you are going to sleep and wish you had something slower to listen to instead of those beat heavy tunes you listen to before going out? Well, I know I have this problem so here's my pick of some slower albums to lull you into sleep.
Coldplay: Ghost Stories
A recent purchase of mine, I find this a really nice album to fall asleep to. The songs have long soft chords combined with Chris Martin's melancholy voice which makes for some brilliant tracks such as 'Magic' 'Ink' and 'Midnight' to name a few.
It proves a nice change from the previous album 'Mylo Xyloto' which showcased Coldplay's ability to produce some quality pop tunes and instrumentals. I would recommend it to any Coldplay fan and the lyrics show a deeper, rawer side to Martin who revealed in a documentary that the album was the most open he had been about love.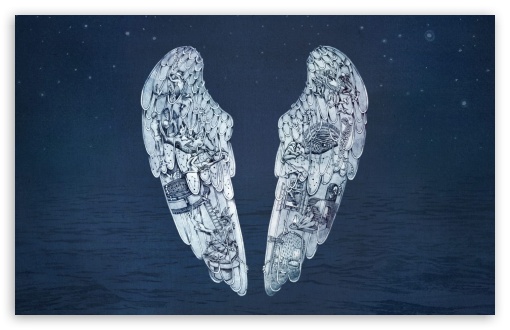 Ed Sheeran: X
My boyfriend and I went halves on this one and I have to say it's just brilliant. A step up from his previous album '+', this album delves deeper into the life of Ed Sheeran and his relationships. The lyrics are personal but clever:
/We drink away the days with a take-away pizza/
/ Before a text message was the only way to reach her/
Smart and soulful, this is a great listen before going to bed although some are more upbeat such as 'Sing'. However, 'I'm A Mess' and 'Nina' are a couple of my slower favourites off the album.
Lady Antebellum: Need You Now
A bit of an older one for the collection, I have been a fan of this American country band for as long as I can remember. They are a brilliant trio consisting of a woman and two men. Their voices harmonise perfectly through ballads and more upbeat country tunes but don't be put off by the label of country. Lady A have 4 award winning albums and their lyrics are my favourite of all time.
/I'd rather hurt than feel nothing at all/
Some of my favourites to listen to from this album are 'Need You Now', 'I Run To You' and 'Perfect Day'.
London Grammar: If You Wait
Although I haven't got round to listening to the full album of theirs yet, I can say their hauntingly beautiful and operatic voices are a joy to the ears on this stunning album.  It's slow and moving which makes it a great album to fall asleep to. Some of my favourites are 'Shyer' and 'Wasting My Younger Years'.
Kodaline: In A Perfect World
This is a truly stunning album that is so heartfelt and beautiful that you can almost feel the emotions of the singer shining through. Reminiscent of Keane, very single song is unique and slow enough to listen to in the evenings without making you feel sad. Some of my favourites are 'All I Want' and 'High Hopes.