Here's something I haven't done in a while; album reviews! The reason being that I'm not very good at writing them and just rattle on about how much I like the album which isn't really all that helpful. However, in this post I will try and provide a balanced view of a few albums I've been enjoying recently and say how they could be improved cause I'm an expert and all that.
1. Tove Lo – Queen Of The Clouds
Released October of last year , Tove Lo's debut album is reminiscent of a Ciara cross Rihanna sound and the results are brilliant. An upbeat album featuring the singles 'Talking Body' 'Not On Drugs' and the huge hit 'Stay High' are really an asset to a great pop compilation.
She comes from Stockholm, Sweden and gains her unique stage name from a nickname her grandmother used to call her. I was surprised to find out, she  co-wrote the global hit 'Love Me Like You Do' for Ellie Goulding. Now that's impressive.
The album as per usual to most pop albums focuses on love, passion and break ups but the beats and riffs are so catchy that it stands out from your typical love song. Tove Lo herself gives out an edgy ellure which often reminds me of other artists like Rihanna. My only complaint would be to see her expand her skillset and show us what she can really do through a slow ballad.
Favourites of mine are: 'My Gun' and 'Run On Love'
2. Catfish and the Bottlemen – The Balcony
Released in September of last year, Welsh rock band Catfish and the Bottlemen have gone from strength to strength. Honing an old fashioned sound that could be compared to 'The Rolling Stones' or any rock band from the 60s , they have produced and written their stunning debut album 'The Balcony' to a mixed reception.
I think it is a great debut and would class it as moody music that is perfect for both chilling out to or putting on in the car. There's something effortlessly cool about leading man Van McCann with his sixties haircut and Alex Turner swagger. They are often compared to the 'Arctic Monkeys' too and have the same cheeky, tongue in cheek approach to music. This is evident from their album cover pictured below. Need I say more?
Favourites of mine are: 'Kathleen' and 'Business'
3.  Ben Howard – I Forget Where We Were
Released October of last year, there was much anticipation and excitement for indie, folk singer, Ben Howard's second album 'I Forget Where We Were' to be released. The excitement was not uncalled for either, an impressive advance on his previous album; 'Every Kingdom' which was predominantly folk. His second album is quite simply beautiful, there is no other word for it and the sound of tranquil guitars and Howard's twangy (new word) voice echoing on each track, make for a stunning album for a sunny day or a rainy one at that.
The whole album is like listening to a love story playing out and it gives me goosebumps every time. I wasn't a fan of his previous album but liked the eponymous single from this album and decided to give the rest a listen. I now love it and love that he has shown what a broad talent he really is. Hats off to Howard.
Favourites of mine are: 'I Forget Where We Were and 'She Treats Me Well'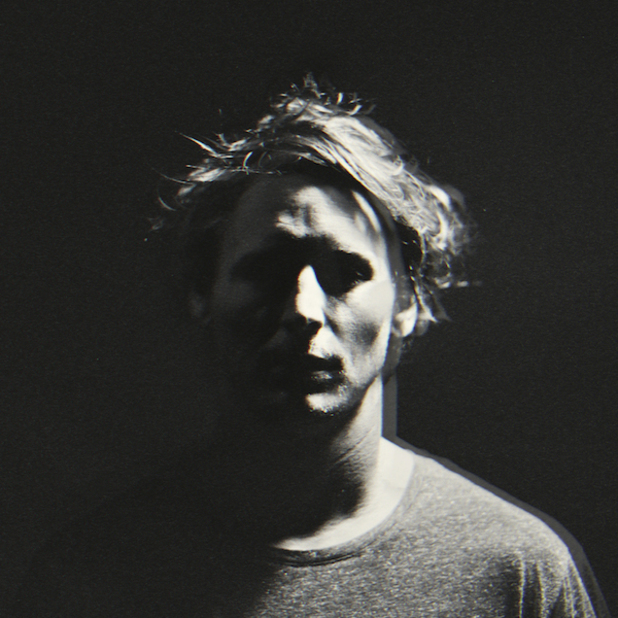 4. Lady Antebellum – Golden
I never miss a chance to write about this band as they are truly brilliant and I've been a fan for years. All their albums are brilliant and the fourth is to be no exception. Although, not one of their most recent album since this was released back in 2013, I have only just started listening to this one and absolutely love it. Their blend of country, ballad and pop makes for a perfect combination for this trio.
Their harmonies are flawless and don't let the country label put you off as they don't sing about their 'mumma's' or their 'great big red truck'. They sing about love and write the best, most relatable lyrics I've ever heard. Just listen to 'Need You Now' if you don't believe me. This album is slightly more chilled than their most recent addition '747' but I have to say, I like it slightly more.
Favourites of mine are: 'Nothin' Like The First Time' and 'Golden'
5. London Grammar – If You Wait
I know I've mentioned this band before as well but they are so unique and Hannah Reid has the most incredible voice. London Grammar, if you haven't heard of or listened to them are a British electronic operatic group, would be the best way to describe them. Their songs aren't quite pop but not quite opera, they are almost their own genre.
Recommended to me by my uncle, I gave this band a listen and instantly fell in love with their swooping operatic voices and haunting music. The album is brilliant and one I like to listen to as I fall asleep. They have collaborated with Disclosure on 'Help Me Lose My Mind' which is one of my favourite songs and have gone platinum in Australia and the UK.
Their song 'Nightcall' was remixed and used in indie thriller 'Drive' featuring Ryan Gosling. (Awesome film!) This trio are one to watch and I can't wait to see what they do next.
Favourites of mine are: 'Wasting My Young Years' and 'Nightcall'